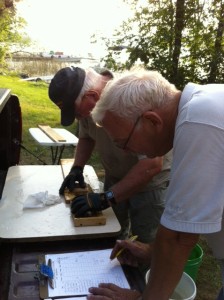 Held on Saturday night before the Taste of Dorset (always the first Sunday in August), the annual association fishing contest brings together family and friends to showcase their angling skills. Awards are given to those in each age group who catch the largest fish in each category. Door prize drawings are held for all who register ($1.00) for the contest.
Come join the fun for a wonderful time with family and friends of all ages on the lake to fish, visit and enjoy the camaraderie of all who participate!
Saturday, August 6:
Check in at the Public Access with your $1 entrance donation!
5-5:30 registration, 5:30-7:15 fishing, 7:30 prizes.