The Little Sand Lake Association volunteers lead in taking care of our lake, ensuring the sustainability of the lake for years to come. Whether you are first time visitor, or a year-round resident, use these pages as a means to help keep our lake clean, the water safe and lakeshore natural by staying informed of the information and activities on Little Sand Lake.
Our association runs on volunteers who make things happen! This includes our all-volunteer board, water testing team, AIS Prevention, social activities and other roles. Please consider volunteering.  Simply complete the form under Contact, Volunteer. Thank you.
| | |
| --- | --- |
| Christine Hobrough | President |
| MaJeana Hallstrom | Past President |
| Cindy Nollette | Vice President & COLA Representative |
| Jane Amble | Treasurer |
| Karen Netland | Secretary |
| Greg Dravis | Director |
| Gerry Kaluzny | Director |
| Mary Bradley | Director |
| Ben Doda | Director |
| Thom Johnson | Director |
Committees
AIS Committee
Committee members bring a range of personal and professional experience to the discussion about how to prevent the spread of invasive plants and animals in our lakes, rivers and wetlands.
Click here to learn more about the coordinator role. And, click below to learn more about the testing: Lake Monitoring – Healthy Lake Tasks 7-5-21
---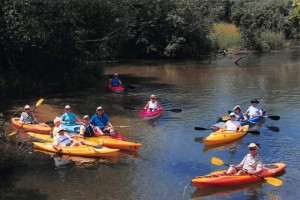 Social Committee
Members arrange year round events for all those interested in enjoying time with friends and neighbors.  Click here to learn more.
Volunteer and Committee Members
Healthy Lakes Committee
Chair:  Chris Sorensen

COLA Representative: Cindy Nollette

County 50 Roadside Pick-up: Larry and Renee Bexell

Lake Water Quality & Vegetation Monitoring, AIS Monitoring, Fisheries/DNR Reporting:  Chris Sorensen, Wayne Swanson, Larry Odegard, Mark Doda, Marshall Howe, MaJeana Hallstrom and Rob Hallstrom

Loon Liaisons & Platforms: Steve and Phyllis Trutna, Roger Hochsprung  & Dick Peters

   
Education/Communication Committee
Public Landing Kiosk & Educational Materials: Nancy and Mark Doda
Directory:  Karen Netland
Email Coordinator:  Christine Hobrough
Website: Jacob Nollette
Newsletter Publisher: Luanne O'Neill
Social Committee
Chair: Phyllis Trutna    

Social Committee Members:   Dar Swanson, Karen Odegard & Vicki Johnson
4th of July Boat Parade
Annual Fishing Contest Coordinators
Facebook Page
Nominating Committee
Past President leads Board of Directors to identify candidates; if interested, email

[email protected]

.
Thanks to all of our
Little Sand Lake Area Association
volunteers, family members and friends.
You make good things happen!